Tree Removal
Trees properly placed around property or building structures can save 20 to 50 percent in energy usage cost for heating, and can reduce air conditioning needs by up to 30 percent. As a professional local tree removal company with great admiration for the beauty and value of healthy trees to our community, there are important reasons for removing a tree: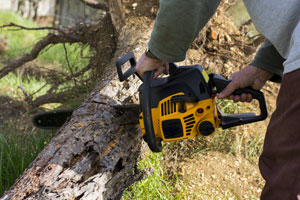 Dead, weakened or a decline in its health
Creating obstruction that cannot be corrected with pruning techniques
Crowding or causing harm to other more desirable trees
Beyond repair following major wind or storm damage
Potential risk to utilities, building structures, streets or driveways
To make room for new construction
Roots posing a significant threat to foundations or underground utilities
While our company looks at removal of a tree as a last resort and a difficult decision for property owners, when it poses imminent danger to life, safety or property we encourage you to call Five Star Tree Service to minimize any further risk or damage.
Tree Removal Service
Proper maintenance of your trees is essential for their health, appearance and longevity. However, in those infrequent instances when removing a dead or decaying tree is necessary, we have the skills, expertise and proper methods for safe removal, clean up and even stump removal if needed. These are some of our services you can rely on:
Tree Care
Trimming
Removal of stumps and trees
Pruning trees
Emergency storm removals of fallen or leaning trees
Stump grinding
Emergency clean up services
As a local tree removal company we will can help you decide if it is the proper time to remove a tree in declining health. For your safety, please call for our professional services.
Tree Removal Company
One of the initial questions we are asked is, "What is the price for cutting a tree down"? There can be numerous challenges associated with tree removal service that must be factored into the cost. For example, the larger the size, the more expensive the price; instability and weakness that could endanger life and property are high risk factors; location of the tree especially when close to utilities contributes to higher costs. One of the benefits of working with us is that following an assessment of your best option, we can provide a fair and reasonable estimate subject to your approval. These are reasons to choose us: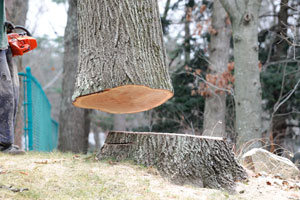 Our skills and knowledge
Fair and competitive costs
Our commitment first to tree preservation and second to safe removals
Family-owned business
100% customer satisfaction
Licensed, insured and bonded
Strong emphasis on safety
Commitment to excellent clean up services
Knowledge of the area
Call Five Star Tree Service, a reliable tree removal company you can depend on! (425) 207-6000 & (253) 256-1315