Storm Tree Removal & Cleanup
Fallen Tree Removal
Several of the most important rules for property owners following powerful storms that slam the PNW bringing down trees are to notify the power company or fire department to report limbs that have fallen onto a utility line, and to call a professional tree removal service experienced in storm damage tree removal. Obviously, removing potentially hazardous trees is essential to avoid uncalled for damage. And when limbs have fallen near power lines, or there are leaning trees in a yard that pose a significant risk to humans, property or building structures, those types of situations call for professional service to have the tree removed. Property owners with trees around them need to keep the number of emergency tree removal company like us handy.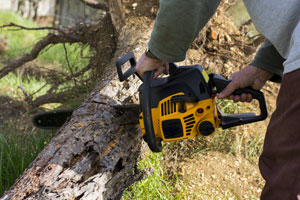 We are equipped for situations in the aftermath of a major storm with:
A response plan to sort out the greatest risks
Setting priorities for downed tree removal that pose safety hazards
Evaluation of reaching limbs that require climbing and pruning
Assessments to determine if trees may be restorable
Above all, safety should be a priority! Call Five Star Tree Service for the right tree care professionals to clean up after a PNW storm strikes your area.
Downed Tree Removal
As one of the locally-owned fallen tree removal and storm cleanup companies we know when a tree requires removal and how to remove it.
Our priority is to remove trees that pose a risk to people and property, such as:
Cracked or broken lower main trunk
Trees leaning toward streets, power lines, and building structures
Large-diameter limb or branch breakage
Fallen mature trees with severe major root breakage
We also provide quick response solutions for emergency or storm damage cleanup services of fallen branches or broken limbs, large tree sections and debris for residential and commercial property owners and municipalities. Call us for storm damage tree removal and clean up services as a result of summer thunderstorms or difficult winter ice storms.
Storm Damage Tree Removal
Damaged trees can be a serious safety hazard and can cause significant damage to residential and commercial properties. We understand the complexities associated with downed tree removal brought on by summer thunderstorms or winter damage from ice conditions that can challenge the integrity of even strong trees.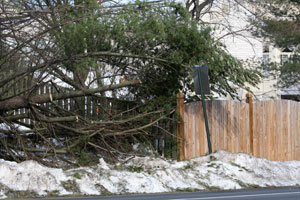 These are reasons to call us for storm damage tree removal:
Equipped and trained personnel
Use of proper removal techniques
Provisions for appropriate safety precautions
Quick response
Stump removal and grinding services
Affordable fallen tree removal cost
Protect your family or business property with the team from Five Star Tree Service that is experienced in safe removal and clean up services of damaged trees. Call us today at (425) 207-6000 & (253) 256-1315